Hyogo Kyoto Surf Spots
16 Selections of Surfing Spots in Hyogo / Kyoto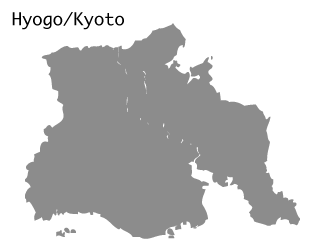 Find your own favorite surfing point on a surf trip to the Sea of Japan.
The surf spots scattered on the northwest coast of Hyogo-Tango Peninsula are major winter spots for surfers in the Kansai region, along with the area around Takahama in Fukui.
It catches a wide range of swells from northwest to northeast, and focuses on the pressure distribution of high west and low east in autumn and winter, and surfing in autumn and winter. On the other hand, from spring to summer, there are many southerly winds and extreme small conditions continue, but there are many good surf spots that have not been introduced yet.
Check it out when the area around the western part of Hyogo is close to the northwestern swell.
It begins to break when it closes in the northwestern swell where the surrounding area is strong.
It breaks relatively sensitively to catch the north swell directly.
Let's check the inflow of the Yada River after heavy rain.
Check it when the surrounding area is closed due to the northwest swell.
A valuable spot in Hyogo where the east is offshore.
The only artificial surfing spot in Japan in Kita-ku, Kobe. 15 minutes from the city center of Sannomiya station.
Due to the rocks offshore, it blocks strong swells.
Check it out if Hatchohama is in closed condition.
There is also a leaf break and can enjoy the fan wave.
A major point in this area next to Hatchohama.
The best major spot around Kyotango. Very sensitive to northern swells.
It's a mellow wave in small conditions, but once it gets swelled, it's a powerful break.
The point where the waves do not usually rise and catch the swell toward the northeast.
Because there is an estuary, if sand gets on it, it will be a good wave.
A point that reduces swells other than the north.
An river mouth spot that extends east and west across the estuary.