Hakoishihama (Kyotango, Kyoto Region) Surfing Info and Details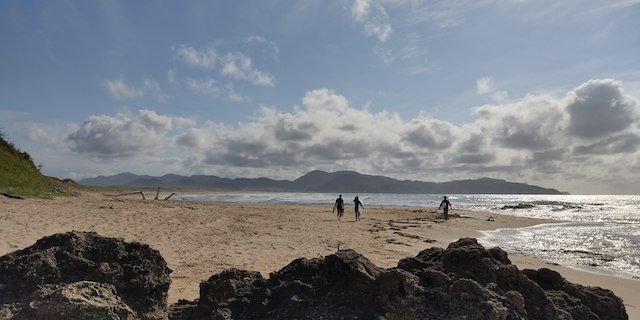 Hakoishihama Surfing spot access map and detailed point information.
The Kumihama area is lined with swimming beaches. The right hand peninsula blocks the strong northeast swell. There is also a reef break where surfers can enjoy fun waves.
It is very popular because it is directly accessible by car.

The local community maintains the facilities, so be proactive in cleaning and helping out.
Hakoishihama Surf Spot Map
Minatomiya, Kumihama-cho, Kyotango City
Hakoishihama Surf Spot Details
Difficulty : Intermediate
Best Wave Size : 2ft~

Offshore Winds : South
Type of Wave : Sand and Rock

Best Season : From autumn to winter
Parking Info : Parking lot, Toilet, Shower
Nearby Surf Spots
Check the swell and wind information in Kyoto
Swell and wind forecast for the next 24 hours
Other surf spots in Kyoto (West Japan Sea)
Check out the surf spot photo images from the Surf icon!