Amami Oshima Surf Spots
17 Selections of Surfing spots in Amami Oshima
One of Japan's largest surf islands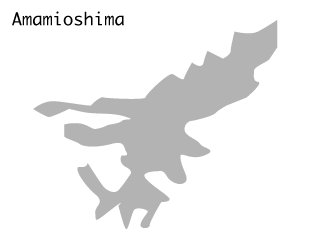 It is located about 380km south of Kagoshima. The Amami Oshima archipelago is a large surf island surrounded by the sea on all sides, where conditions improve due to low pressure and typhoon swells.
Around the island, there are daily breaks at some surf spots, but the main break is on the Pacific side where conditions improve due to low pressure and typhoon swells. On the East China Sea side, wave breaks in response to typhoon swells and wind waves due to the pressure distribution of high west and low east in the fall and winter seasons. There are many surf spots scattered around.
Let's surf trip to Amami Oshima, one of Japan's leading islands, where you can surf all year round in the beautiful sea and warm climate. Leaf boots are essential because there are so many points for leaf & sand and boulder rock. Let's communicate firmly with the locals.
Amami Oshima Surf Spots
Since it is an outer leaf point, long paddle is required.
If the westerly wind strengthens, waves will rise at two spots.
A good quality rock break with a regular focus.
High quality waves for advanced surfers from the first break.
If the condition is good, beginners can enjoy it.
Outer reef point in a great location with a lighthouse.
The main season is winter when the westerly wind is strong.
When other spots are closed by a strong westerly wind, it shows its true character.
Advanced surfer only. If there is a direction of swell, a machine wave will show.
Advanced surfer-only surf point because it requires strong paddle power.
Known as: Blue Angel. The wave quality of the highly transparent leaf spot is powerful.
Amami's main surf spot. It catches a wide range of swells and breaks constantly throughout the year.
The surf is better when the tide rises from the low tide. The main point of the southern local.
Known as: Villa. You can enjoy a powerful big wave while breaking the beach.
It is a river mouse spot, and the inside is suitable for beginners in small conditions.
Tokunoshima Surf Spots
A valuable major surf spot on Tokunoshima with no coral or rocks.
An open and beautiful beach with a particularly good view on Tokunoshima.