Tanegashima Surf Spots
14 Selections of Surfing Spots in Tanegashima
Japan's leading surf island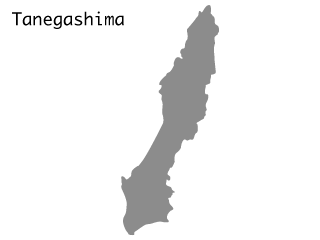 Tanegashima is a big surf island surrounded by the sea on all sides. Tanegashima is the first island to be named as an ideal surf trip destination because of its high quality waves and warm climate, which leaves untouched wilderness.
Good waves break every day at some spots around the island. Major spots are scattered on the Pacific side, and access is relatively good. The feature is that it is easy to select points according to the direction of the wind and swells in the south, northeast and west, and you can surf all year round. Let's surf trip to one of Japan's leading Tanegashima where you can surf all year round in the beautiful sea.
A beach break point located in the south of the Nagahama coast.
Advanced surfer-only classical tube spot.
Form a high-quality long wall at the river mouth point.
It reacts to the swell toward the west and can be fully enjoyed by beginners.
Show a good break in the eastern swell. Easy to dodge the southerly wind.
The surf point at the mouth of the river. It have specifications that can stand strong swell.
A popular surf point for tourists. Powerful wave quality.
A surf spot with a stranded ship as a landmark. Very sensitive to swell.
A regular-only estuary point for boulders.
Known as: Hungry Rock. Expert surfer only big wave point.
A regular break point surrounded by high cliffs that is not affected by the wind.
A beautiful white sand beach break located just below the rocket launch base.
A long and beautiful coastline beach break point.
A great beach break spot where you can enjoy a location like an isolated island on land.