Niigata Surf Spots
29 Selections of Niigata Surfing Spots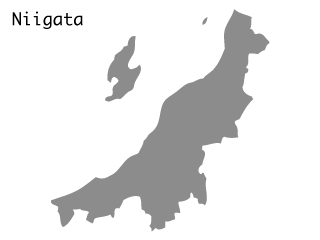 Niigata / Sado Island surf spot
Find your own favorite surfing point on a surf trip to Niigata / Sado Island. The North Japan Sea has many beautiful seas and a lot of variety of waves.
The characteristic of Niigata surf spots is that they can often surf without being crowded due to the terrain of the long coastline from north to south. The size is increased by the northwest monsoon with surfing mainly in the fall and winter seasons.
Since Sado Island, which is offshore, blocks swells moderately, there are few closures due to westward swells in the direction of Niigata City. The Joetsu area also reduces the north and west swells due to the influence of the Noto Peninsula.
One of the major points around Joetsu. Beginners should refrain from surfing so because there are many locals.
Sand is also attached around the tetrapod, which is a breakpoint.
There is a headland between Tanihama and Nagahama where you can surf.
Since the coastline faces north, the reaction is poor when the swell tilts to the west.
A big wave point of boulders near Omigawa station.
You can surf from the central beach to Matsunami.
It is possible to surf by dodging the strong west swell with a tetrapod.
A point that beginners can enjoy with the stable terrain of sand and reefs.
There is sand along the tetrapod and it breaks.
There is also an auto campsite nearby, which you can enjoy if the waves rise in the summer.
A spot that breaks along the breakwater and can be enjoyed by beginners
In the big size, you can expect waves that form long shoulders. There are many locals.
A reef point where you can see the beautiful sea and Sado Island.
Northwest swell is the best shallow beach break, but there is also current.
A locally managed local point.
The point of the mix bottom with many locals.
It is a wide beach break and can be enjoyed by beginners.
Compact river mouse break. The size of the waves is usually small.
One of the major points in Niigata City. OK from beginners.
A beach area that is OK for beginners.
Because the terrain is easy to solidify, it is characterized by powerful and fast waves.
A locally popular point that breaks on both sides of the T-bar.
Beginners should be careful because it is a river mouth spot and there is a strong current.
A popular surf spot for longboarders.
A narrow surf spot with limited capacity.
Sado Island Surf Spots
A leaf point to check if there is a west swell.
It is hard to break due to the relatively deep terrain. Need a leaf boots.
Beginners can also enjoy it in small conditions.
A beautiful beach with white sand over 4KM.