Yakushima Surf Spots
6 Selections of Surfing Spots in Yakushima
Enjoy surfing on a World Heritage island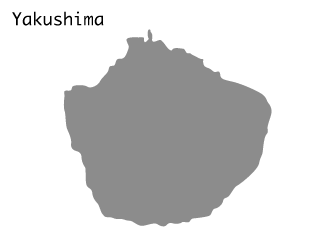 Depending on the spot, Yakushima, where the world heritage nature remains, can be surfed in conditions that make it easy to surf in winter, summer and early autumn.
Since surfing in the neighboring Tanegashima is so famous, I don't have the impression that you can surf on Yakushima, but in fact there are many locals and you can surf according to the season. Surf points are concentrated in the northern part of the island, and you can enjoy surfing from summer to early autumn when low pressure systems and typhoon swells reach the Pacific Ocean side.
There are many points that break due to the westerly wind in the winter monsoon, so I want to choose the points according to the wind direction. Let's take a surf trip to Yakushima, which also serves as a sightseeing spot, such as the world-famous Jomon cedar.
A beautiful location with a mix of rocks and beaches.
Famous as Japan's largest sea turtle spawning ground. Quite deep sea terrain.
The largest and most beautiful beach on Yakushima with good water quality. A shallow and compact bay.
There is a swell on the east side of the breakwater, and it is crowded with many locals on good condition.
The mouth of the Anbo River is a famous point for kayaking, so tourists need to be careful.
Pillow lava, a natural monument formed by the eruption of a submarine volcano, is scattered.