Iriomote Island Ishigaki Island Surf Spots
12 Selections of Surfing Spots in Iriomote-jima / Ishigaki-jima
Enjoy surfing in the wilderness tropical subtropics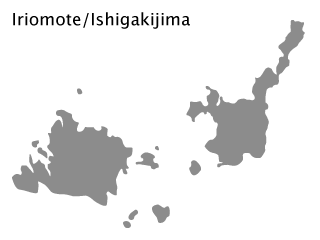 Iriomote, which has a strong image of a resort area, Ishigaki Island You can surf all year round according to the swell and wind.
Let me introduce you to the surf spots on Iriomote Island. Surfing on Iriomote Island and Ishigaki Island is mainly during the winter or summer typhoon season.
Surf spots are concentrated in the northern part of the island, but there are also good spots in the southern part. In the summer, the winds toward the south are often strong, and the sea tends to remain flat because it is offshore at the northern spots.
Even if the wind is too strong on Ishigaki Island to surf, Iriomote Island may be able to dodge the wind. There are many beautiful beaches with romantic names, and you can also plan a surf trip to Ishigaki Island, the second largest island in the Okinawa Islands, for sightseeing in the mountains, jungles, and untouched nature!
Iriomotejima Surf Spots
The only beach on the island and the main local spot.
A beautiful point within walking distance from Uehara Port.
A beach with few people who is said to have found the Iriomote cat, a national natural monument.
Although it is a tourist destination, it is easy to pick up swells around the Hoshisuna coast.
Some natural beaches remain on the fishing port side.
There is a spec that catches the south swell from the north swell.
Ishigakijima Surf Spots
The parking space is small and visitors should avoid it.
If the rugged rocky reefs swell, locals will gather.
A beautiful private beach opposite the ANA Hotel.
Known as: Nabre Beach. Basically surfing only before and after high tide at the surf point mainly in winter.
Known as: Crystal Beach. It is shallow and there are many pieces of coral inside.