Ogasawara Chichijima Surf Spots
10 Selections of Surfing Spots in Chichijima Ogasawara
Japan's last subtropical surfing unexplored region.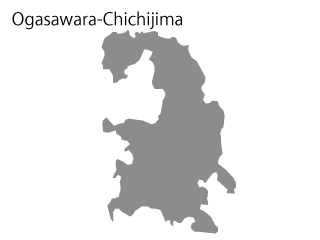 The Ogasawara Islands are said to be the last unexplored region in Japan.Can enjoy surfing in a subtropical tropical atmosphere.
You can surf on Chichijima in the Ogasawara Islands. Here are some of Chichijima's surf spots. The Ogasawara Islands, which are said to be the last unexplored region in Japan, are surrounded by a subtropical tropical atmosphere that is different from the mainland.
On Chichijima in Ogasawara, waves that beginners to advanced surfers can enjoy break all year round. The surf spots are relatively concentrated on the west side of the island and carry swells in response to typhoon swells in the summer and seasonal winds from north to northwest in the winter.
Get the latest information on reefs and currents from local surfers and local shops. Even if you might have no waves, the Ogasawara Islands and Chichijima are full of activities such as dolphin, whale watching, diving, sea kayaking, and snorkeling that are unique to Ogasawara.
You can enjoy the waves stretched with regular hollows on the leaf bottom.
Kominato is a Swell-sensitive surf spot
Known as: 30s. Sensitive to swells and can surf constantly.
A beautiful leaf point with high transparency.
Known as: Sunset. It is the most major point in Chichijima and is sensitive to swells.
The takeoff is relatively easy and can be enjoyed by intermediate surfers.
Known as: Bakudan. A point for ultra-shallow advanced surfers.
Known as: Dragon. Points for advanced surfers who cannot surf without local support.
The mixed bottom of the central sand and leaf can be enjoyed by beginners.
Known as: Menow. Need a guide at the point where you go through the jungle.