Yamagata Akita Surf Spots
13 Selections of Surfing Spots Yamagata Akita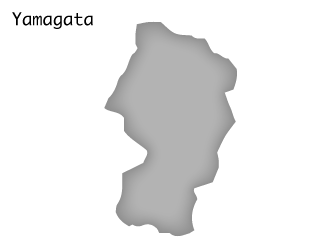 Find your own favorite surfing point on a surf trip to Yamagata / Akita.
Almost all the coasts face west, so it catches the winter monsoon all over. It is highly possible that you can catch good waves by heading to the surf spot just before the winter type becomes loose and the wind weakens. Akita and Yamagata are characterized by a particularly beautiful lineup. This area is in high condition for surfing all year round compared to other areas on the Sea of Japan side because it increases in size even in the southwesterly wind.
Akita can surf at famous spots such as Yurihonjo by sensitively catching a wide range of swells mainly in the fall and winter seasons. In Yamagata, the surfing culture centered on Yunohama is very old since the Edo period. I want to enjoy the beautiful coastline of Yamagata with good water quality on a surf trip.
Yamagata Surf Spots
Recommended for intermediate surfers and above as the wave quality is powerful and hollow.
There is also a leaf bottom and the terrain is formed and it is easy to become a point break.
You can enjoy surfing less crowded than Yunohama.
Powerful breaks are popular locally.
Akita Surf Spots
It is easy to surf even if other points are small.
A compact beach and a valuable point facing north.
Multiple tetrapods have been added to reduce swell.
A sensitive point that increases in size at once when the westward wind blows.
The north swell is good, and it can easily withstand the overhead size.
A point that widely catches swells from the southwest to the northwest.
The regular swells wrap around are mellow and for longboard waves.
A local point that sensitively catches west-north swells.