Yura River (Miyazu, Kyoto Region) Surfing Info and Details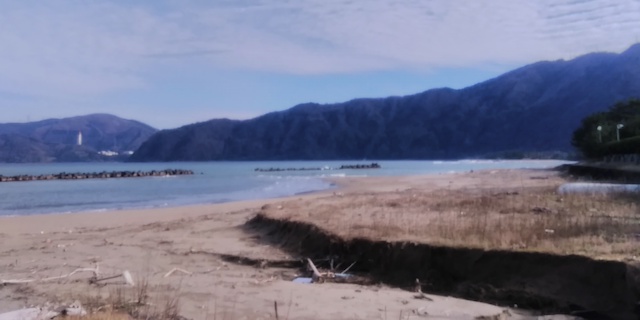 Yura River Estuary Surf spot access map and point information is explained in detail.

Across the mouth of the Yura River is Yura Beach to the west and Kanzaki Beach to the east. Small and mellow waves are often broken without surfer knowing.

It is possible to paddle between the mouths of the rivers, but the current is strong near the mouth of the Yura River, so be careful when the waves are large.
Yura River Surf Spot Map
Aza-Yura, Miyazu City, Kyoto Prefecture
Yura River Surf Spot Details
???? Difficulty : Intermediate
???? Best Wave Size : 2ft~

???? Offshore Winds : Southwest
❖ Type of Wave : River mouth

???? Best Season : From autumn to winter
???? Parking Info : Parking lot, Toilet
Nearby Surf Spots
Check the swell and wind information in Kyoto
Swell and wind forecast for the next 24 hours
Other surf spots in Kyoto (West Japan Sea)
Check out the surf spot photo images from the Surf icon!